The BAH Group is negotiating the purchase of the importer company SsangYong Polska
British Automotive Holding (BAH) plans to buy SsangYong Polska, which is the sole importer of these Korean cars in the country.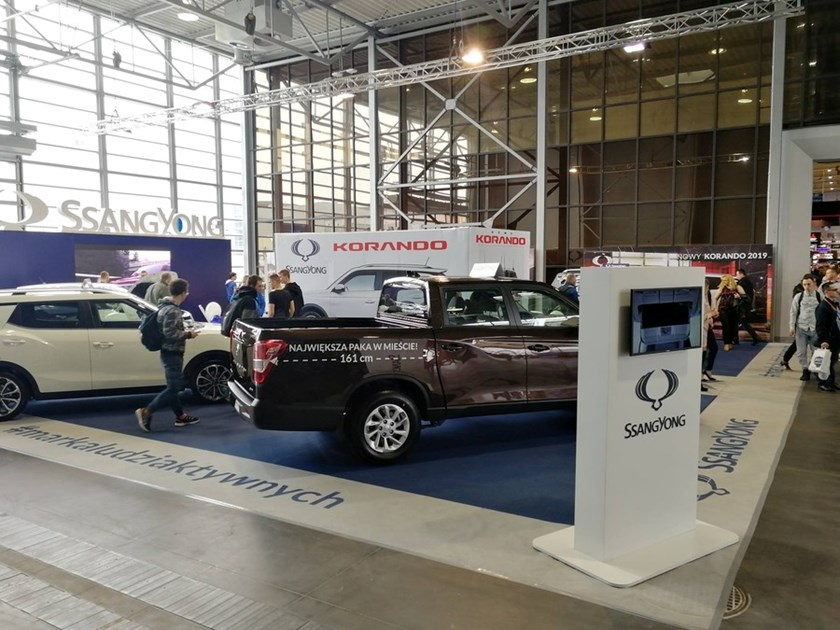 According to the letter of intent, the listed company has exclusive rights to negotiations until the end of June this year. The goal of BAH is to develop this promising Asian brand so as to use its full potential on the Vistula. SsangYong is a manufacturer of competitive SUVs and crossovers, which will be the basis for the dynamic increase in sales of this brand's cars
SsangYong is the oldest and fourth largest passenger car manufacturer in South Korea. Its owner since 2010 is the Indian car concern Mahindra & Mahindra Limited. SsangYong specializes in SUVs and crossovers with four-wheel drive. European customers can now choose from five SsangYong models sold in Poland by 22 independent dealers. Last year, SsangYong sales in Poland increased by 40 percent, confirming the brand's potential.
- The planned takeover of import sales of the SsangYong brand in Poland is another effect of the ongoing review of BAH's strategic options. We decided to negotiate with SsangYong due to the large potential of this brand. It results both from the current offer of the Korean manufacturer's cars, their high quality and reliability, as well as is associated with ambitious development plans, including launching new car models. Our know-how and extensive experience in the automotive industry will bring success to the SsangYong brand on the Vistula. According to our assumptions, this business, like any other, will build its value independently, however, we additionally hope that the expansion of our offer with a new brand will allow us to achieve synergies within the Group - comments Mariusz Książek, president and main shareholder of British Automotive Holding.
- After completing the takeover, our goal for the coming years will be to bring SsangYong products closer to Polish customers, which will result in a dynamic increase in sales. We will focus on effective marketing campaigns, building brand awareness and activities that will allow an increasing number of customers to experience quality, reliability, durability and the unique style of these cars. In addition, we will develop the brand's presence in Poland by strengthening the dealer and service network. SsangYong's global strategy, based on an intensive investment plan in the development of this car brand, creates an additional opportunity for us to increase sales, which we intend to use most effectively - announces Gian Leonardo Fea, BAH's first vice president.
- I am convinced that ownership changes will bring very positive effects in the form of more dynamic activities aimed at building brand strength. BAH will provide comprehensive support and synergies of its activities. Upcoming product launches are a great moment for change - adds Mariusz Jakimiuk, current Managing Director of Ssangyong.