Registration for the Fourth Mitsubishi Rally - annual, great festival of lovers of the Three Diamonds brand - will take place between May 31 and June 2 in Mrągowo.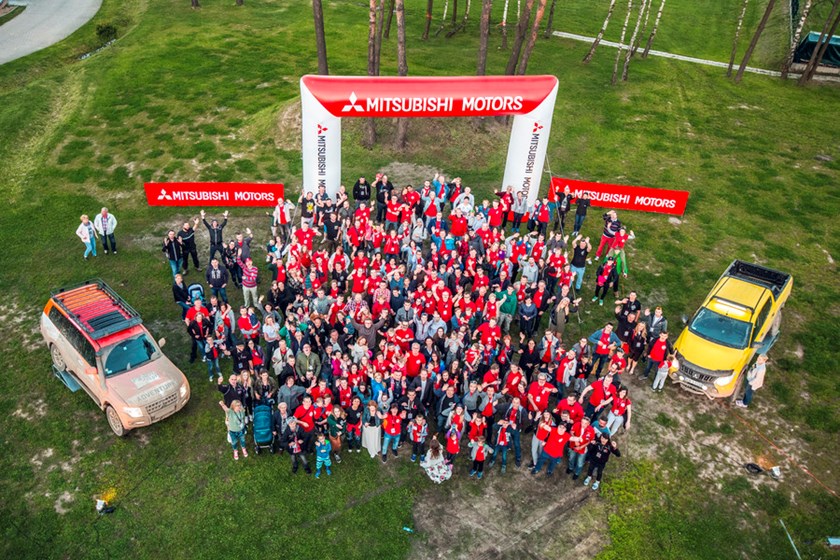 Three exciting and beautiful scenic routes await the participants with numerous tasks for children and adults, and the Mrągowo Resort & Spa hotel, located among Masurian lakes, was chosen as the base of the rally. The honorary guests of the 4th Mitsubishi Rally will be known actors and brand ambassadors - Anna Cieślak and Bartłomiej Topa, as well as two-time winner of the Dakar Hiroshi Masuoka rally. Car lovers under the sign of Three Diamonds can register their participation in the event by filling out the form on the site.
3 Mitsubishi routes in the Great Masurian Lake District
The turn of May and June this year will be not only an opportunity for Mitsubishi enthusiasts to celebrate Children's Day - between 31 May and 2 June in Mrągowo will take place the eagerly awaited annual Mitsubishi Rally. The base of the rally will be the Mrągowo Resort & Spa hotel located in the heart of the Great Masurian Lake District https://mragoworesort.pl. The rally program, rich in numerous tourist attractions and puzzles, gives you the opportunity to compete on one of three routes, leading through the beautiful Masurian landscapes: tourist, off-road and off-road. Routes differ in character, surface, tasks and level of difficulty.
Family picnic Mitsubishi, S-AWC and shows of master Hiroshi Masuoka
All rally crews will meet at the Mitsubishi Family Picnic, where participants - both children and adults - will enjoy exciting attractions, meals and drinks.
The 4th Mitsubishi Rally will be honored by the presence of 2-time winner of the Dakar Hiroshi Masuoka, who behind the wheel of the new SUV model Mitsubishi Eclipse Cross coupe will demonstrate to the guests of the rally the effectiveness of the famous 4-wheel drive control system Super-All Wheel Control.
The evening barbecue party, in addition to announcing the results of the competition, will bring participants well-deserved relaxation and interesting surprises.
Exceptional guests
The 4th Mitsubishi Rally will also give participants the chance to meet with brand ambassadors and outstanding actors - Anna Cieślak and the new Mitsubishi Outlander ambassador - Bartłomiej Topa. More information about the 4th Mitsubishi Rally and registration form can be found on the rally website .