Łódź is facing an electromobility revolution
By the end of 2020, 200 electric vehicle charging stations will be built in the city.
2020 will be a breakthrough for electromobility in the city of textile factories. As announced by the Mayor of the City, Hanna Zdanowska, as many as 200 electric vehicle charging stations will be built next year in Łódź. This is to encourage residents to change cars with combustion engines.
- We are introducing an eco revolution in the city. One of its elements is the fight against smog. Not only that emitted by individual hearths, but also with smog appearing on the street, generated by internal combustion engines. On one hand, we are modernizing public transport fleet, and on the other hand, we want to encourage Łódź residents to use electric cars - said Hanna Zdanowska.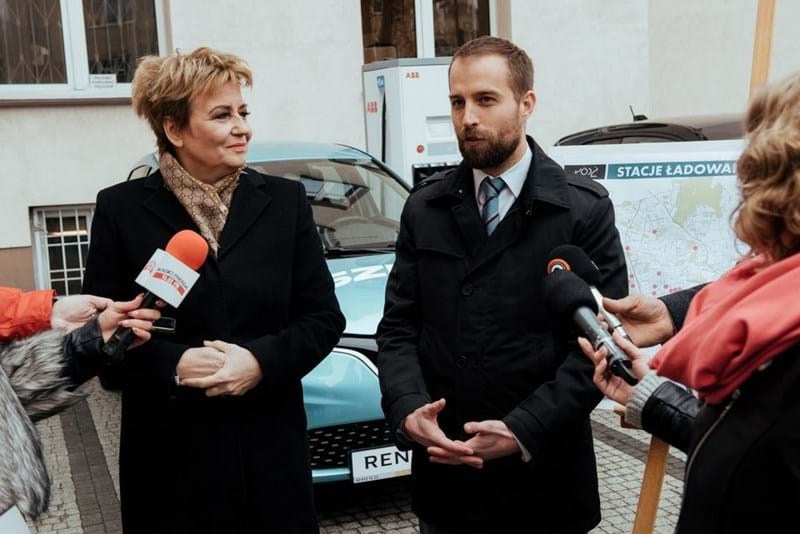 Hanna Zdanowska and Maciej Mazur (source: City of Łódź Office)
- Łódź joins the group of European agglomerations that effectively fight communication smog. Publicly accessible charging points are very important when deciding to buy an electric car. It is worth noting that more than just the number of points, what counts is how they are located in the city and their availability. Hence, we have 29 locations in Łódź, in which there will be over 200 charging points in total. They have been selected on the basis of consultations with residents and electricity suppliers - adds Maciej Mazur, president of the Polish Alternative Fuels Association.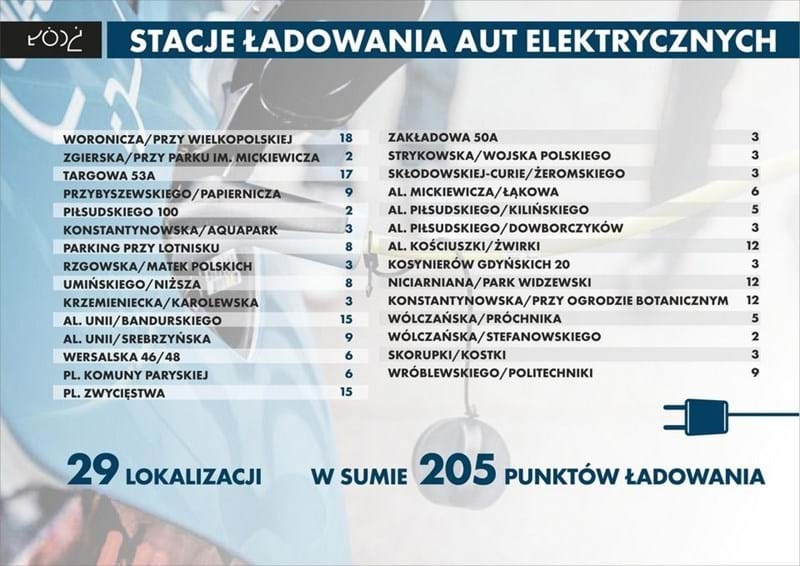 Charging stations will be built in these places (source: City of Łódź Office)