Electromobility without secrets and for everyone
Poznań - Volkswagen has launched the "Volkswagen ID. Hub ", a knowledge base not only about models from the ID family, but about electromobility in general.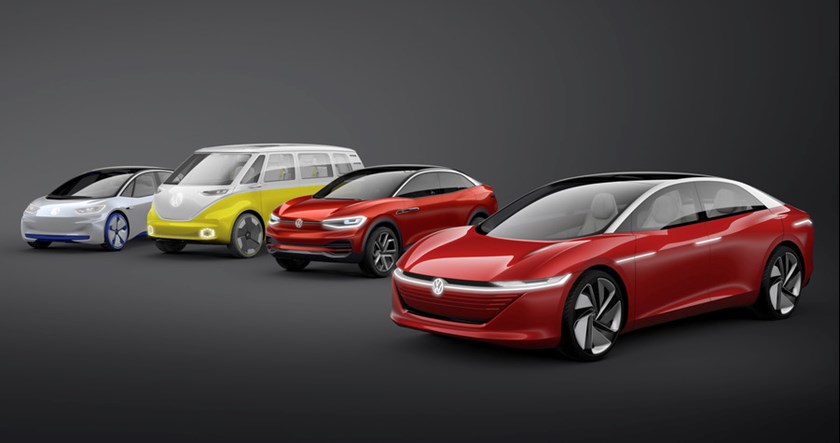 Here are the answers to the most frequently asked questions related to the use of electric cars and a description of the new generation of Volkswagen electric models - hatchback ID., 7-seater van ID.
BUZZ, SUV ID. CROZZ and limousine IDs. VIZZION.
"Will I be able to install wallbox in my home?", "How far will I be able to travel by electric car?" - answers to these types of questions can be found on the new internet platform, located at www.volkswagen.pl/elektromobilnosc.
The content contained therein explains in an accessible way numerous issues related to the electromobile future of the Volkswagen brand. Through the website, you can also subscribe to the newsletter recipient database addressed to those interested in the subject of ID models. The counter placed on the website counts until May 8, when it will be possible to book the first copies of the model that will revolutionize the portfolio of the Volkswagen brand.
Compact ID. is the first member of the new Volkswagen family of the same name. In addition to it, there is a lifestyle Bulli named ID. BUZZ, SUV ID. CROZZ and limousine ID. VIZZION. Their common feature is that they were all built on the basis of the modular MEB platform developed especially for vehicles with purely electric drive. By 2025, Volkswagen will be selling over 20 new electric models.
ID models. they have a completely new design - Volkswagen will use the MEB chassis plate (modular platform for the production of electric cars). A special feature of the new cars is that the engine is in them not at the front, but at the rear axle. The flat battery was placed in the floor - thanks to this construction, passengers sit slightly higher than in cars with an internal combustion engine and have more space at their disposal.
In the case of a compact ID. you can say that from the outside it is as big as Golf, and inside it offers as much space as Passat. Volkswagen will launch a compact ID. as a model neutral in terms of CO2 balance. This is possible due to its high energy efficiency, and also because "green electricity" is used during production (including sub-suppliers).