Cupra Ateca Special Edition
During the Poznań Motor Show 2019 a special edition of CUPRA Ateca will be presented, combining sports performance with a sophisticated finish.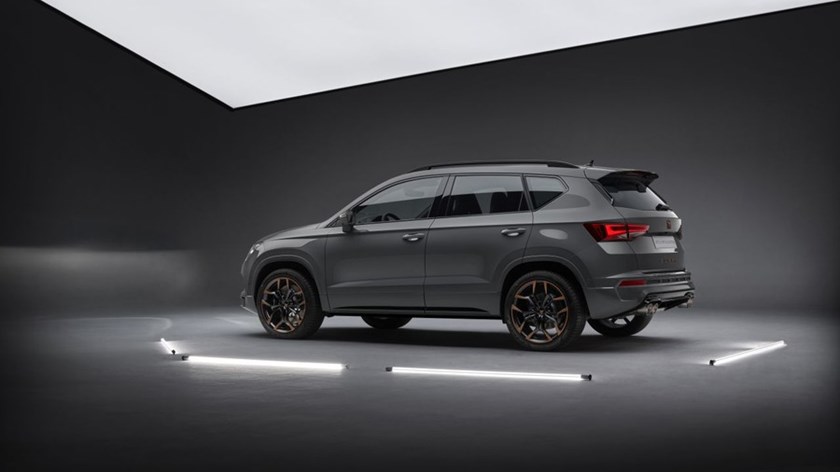 Samochód redefiniuje pojęcie SUV-a, nadając mu wyjątkowego, rzemieślniczego charakteru. CUPRA Ateca Special Edition odpowiada na potrzeby najbardziej wymagających miłośników SUV-ów i sportowych emocji w nowoczesnym wydaniu. Sercem samochodu jest czterocylindrowy silnik 2.0 TSI z zaawansowaną turbosprężarką i bezpośrednim wtryskiem, które zapewniają moc 300 KM i moment obrotowy równy 400 Nm. Siedmiostopniowa skrzynia biegów DSG, napęd na cztery koła 4Drive oraz progresywny system sterowania umożliwia pełne wykorzystanie potencjału tego SUV-a. Dla kierowców prowadzenie CUPRA Ateca Special Edition będzie oznaczać poczucie komfortu, radości i pewności siebie podczas jazdy.