Caravans Salon 2019 invites you to Poznań in September
The event being part of the Poznań Motor Show has grown to the size of an independent fair.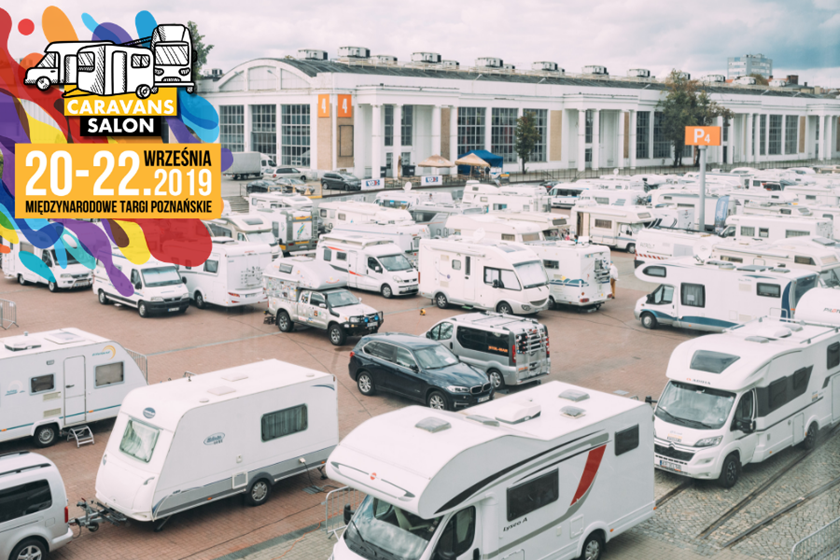 The next edition of Caravans Salon Poland begins on September 20 at the Poznań International Fair. The event known for many years as part of the Poznań Motor Show, has gained a second, independent date in September since last year. The organizers emphasize that this is a good time to summarize the ending season and look for new equipment for the next year. This year's edition was under the honorary patronage of the Polish Motor Association and the CamperTeam group.
The most important producers, leading caravanning media, hundreds of enthusiasts, travelers and an unforgettable atmosphere - these are the factors that make Caravans Salon Poland.
INDUSTRY FAIRS
Over a dozen major manufacturers and distributors, campers, caravans and caravanning accessories have already announced their presence at the event. Brands such as Benimar, CarGo, Elcamp, Wavecamper, Burnster, Ocean Cross and Wandex will present their latest models and solutions, and their representatives will be available to visitors throughout the Caravans Salon fair.
Details on the exhibitors and Caravans Salon offer can be followed on the event website: https://www.caravanssalon.pl/pl/
X NATIONAL CARAVANING RALLY
An important element of Caravans Salon is the 10th National Caravaning Rally, to which organizers invite teams from all over Poland. Rally teams will have two types of parking lots (27m2 and 42m2) at their disposal, as well as access to water, electricity, waste and sanitary facilities in the nearby MTP Hall. An evening party (grill or banquet depending on the weather) and other attractions will also be prepared for participants of the Rally.
Each participant of the Rally will also be able to take part in the 2nd Polish Campervan Drivers' Championship.
Purchase of parking lots is done through the event website.