BMW ALPINA B4 S Bi-Turbo 99 Edition
The creation of the strengthened BMW 1500 by Burkard Bovensiepen in the 1960s was the foundation on which the ALPINA brand built its recognition in the segment of sporting luxury.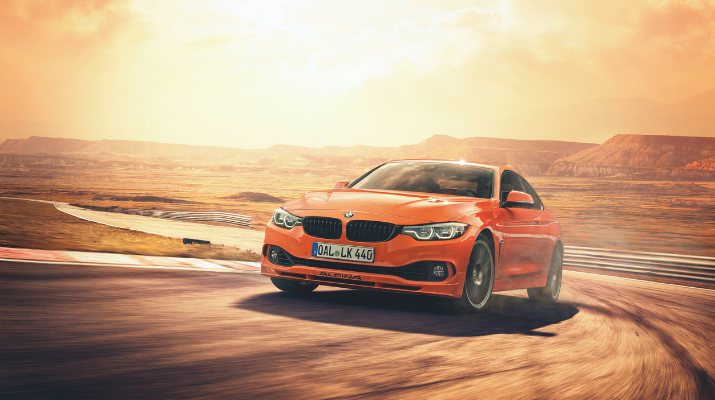 What was then the first technologically advanced products of the brand - namely four-cylinder gasoline engines with dual Weber carburetors - is used today in modern cars. Equipped with the best BMW genes, ALPINA cars are second to none in terms of performance, comfort, handling and performance.
The BMW ALPINA B4 S Bi-Turbo models combine these features that are further enhanced by dynamic design in a tone of discreet elegance. The refurbished 6-liter in-line engine with 3-liter capacity provides even more power and unmatched excitement. Thanks to the adaptive suspension and the improved 8-speed automatic sports transmission with ALPINA SWITCH-TRONIC, the car is dynamic and very comfortable.
Limited to 99 units, the BMW ALPINA B4 S Bi-Turbo 99 Edition pays homage to the brand's philosophy. These are convertible and coupé cars (the latter also in 4x4 version). One of the copies can be seen at the Poznań fair.