To provide the Audi Q8 50 TDI with more power and performance, an ABT (AEC) engine control computer was installed.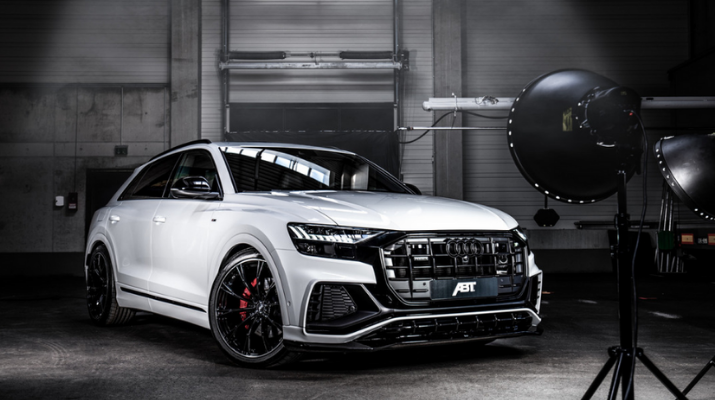 The engine can now deliver 330 HP (243 kW) instead of 286 HP (210 kW). The upgrade also extends the torque from 600 to 650 Nm. What's more, the Q8 equipped with ABT Level Control to allow partial lowering of the standard air suspension.
The Aerodynamic Package includes the ABT front bumper spoiler with air intake panels, the rear diffuser kit with exhausts, the ABT rear wing and the ABT emblem kit in a glossy black finish. The overall look is complemented by ABT SPORT GR wheels measuring 10 x 22 inches. This model with a highly concave joining function is available in matt black with a polished front or in glossy black with a polished rim edge.
The interior also has specific special effects, such as the ABT start-stop button with high-quality metal finish. Help car connoisseurs know that a really powerful engine is waiting to liven up at the other end of the "hot bond". Integrated ABT entrance lights are another cool gadget that displays the tuning company logo on the asphalt when the door is open.